It's a summer Friday and who isn't excited about that?!?!
Plus, it's a long weekend for us – I work for a British guy so we're celebrating the Queen's Birthday on Monday.
Winner!
I'm linking up with Erika and Andrea to share my favorite things this week.
[one]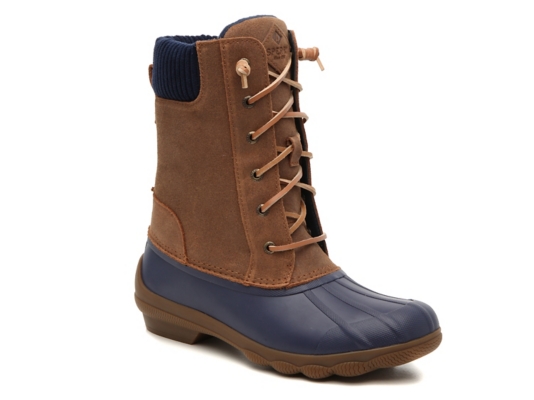 My favorite outside Sperry boots are on clearance and I think you need to scoop them up super duper fast!
I wear them all fall and winter.
They're warm and keep your feet even toastier with a fuzzy pair of socks.
Confession: I actually like them a little bit better than Hunter boots.
[two]
I'm super (super) late to this party but I just noticed that you can sing along with the words in Apple music now.
I'm also horrified by how badly I butchered some music.
And that some of the old 90s songs…I SANG THAT WHEN I WAS LIKE 10 YEARS OLD!
[three]
Would it be inappropriate for me to print and leave this on the wall at work?
[four]
There's something wrong with me.
I can't stop with memes lately.
The Hubster has taken to ignoring me laughing by myself on the couch.
[five]
This is basically the view I want to have every day for the rest of the summer.
Being on our fishing boat makes me so happy.
Have a great weekend!!