We made it through another week of quarantine! 🙂
I'm not sure how I'm going to wear regular clothes again. My leggings and hoodies are so crazy comfortable and I'm pretty sure I want to wear this every day for the rest of my life.
Also the no makeup thing…it's fantastic. My skin has never been happier!
I'm linking up with Erika, Narci, and Andrea to share my favorite things this week.
[one]
Last Friday was National Siblings Day and I couldn't love these people more.
I have no idea who took the picture on the bottom, but it's literally the only one I have of all of us.
[two]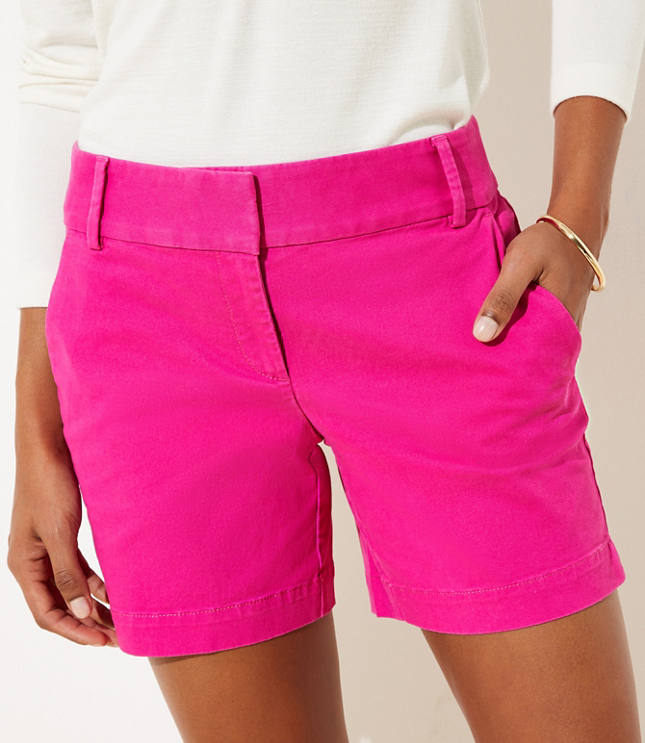 How cute are these pink shorts?
I can't wait to wear them this summer.
You know, when I wean myself off the sweatpants, leggings, and hoodies.
[three]
I'm so happy that despite being at home, we could still celebrate Easter with our families.
I have no idea when our lives will return to what they were before this virus, but I know the next time I get to hug my parents in person, it's going to be good and tight!
[four]
So I clicked on an ad for marshmallow roasting sticks and ended up spending $100 at Target online.
I realized I could pick up my order in only a few hours, so I left the house, alone, for the first time in a month.
The Hubster was like, um…be careful driving because you haven't done it in a long time.
He's so full of confidence in me, that one.
You guys…it was amazing.
I blasted my dance party playlist and it was so fun.
Except for when I realized I was speeding through town and slowed down real real fast.
I talked to my niece on the phone the other day and she told me she can't wait to go shopping and look at Barbies, Legos, and spring rain boots.
She's 4.
But me too, sister. Me too!
[five]
My aunt shared this previously undiscovered picture of my Grandma (left) and my aunt's mother-in-law (right).
Love seeing these gems of someone I miss very much.