I, like most of America, watched the Super Bowl with friends and lots of snacks.
Anyone else? I made momfessionals' queso and it was every single bit the amazing calorie feast you would imagine.
Come on in and see my other thoughts!
Let's talk favorite commercials.
The Jason Momoa one for Rocket Mortgage was pretty funny and I definitely laughed out loud.
Oh my gosh – his arms!! So funny!
I'm fairly sure if you put MC Hammer into a commercial I'm going to like it.
Now I need to try that Cheetos popcorn too!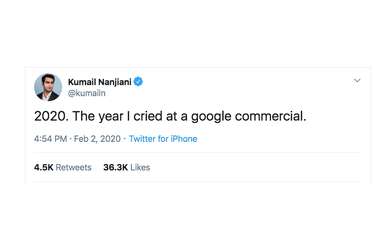 Why did Google do that to us??!?!?
Yes, I loved this Groundhog Day commercial and I'm super glad they did it!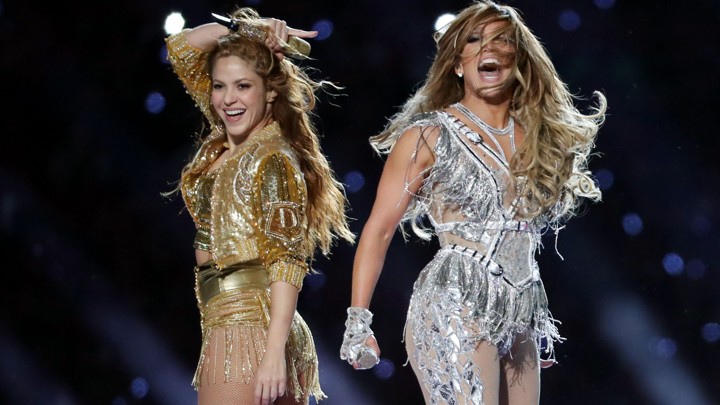 Loved the Halftime show – these women are 43 and 50.
I cannot do half of this stuff and I am not 43 or 50.
They're awesome.
My only beef is that they had a lot of backup dancers with them and it was hard to see them.
I have one comment on the game (I had no feeling on either team) is on poor Jimmy Garoppolo toward the end of the game.
I think he got hit pretty hard a few times and I feel like he has a pretty nasty headache today.
I thought he looked a little bit dazed at the end of the game and maybe that's why he threw that last interception – he wasn't seeing right? Who knows.
Congrats to the Kansas City Chiefs!
And to my tummy – I hope you enjoyed all those snacks because now it's carrot sticks and cauliflower rice.