I went shopping at an actual mall last week (I know!) and found some really cute things.
Come on in to see what I found!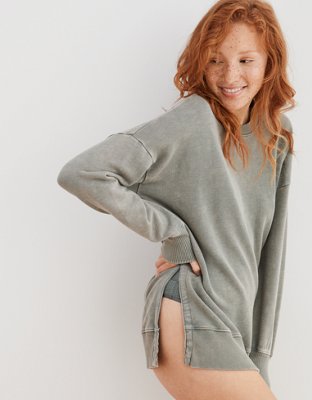 This Aerie sweatshirt is so soft and cozy!
It comes in a bunch of different colors and will be perfect for a cozy fall day.
This ribbed t-shirt is going to be on repeat this fall in my closet.
I love the color and it's super cozy.
Warning – it's really lightweight, so I'm going to end up wearing a cami underneath.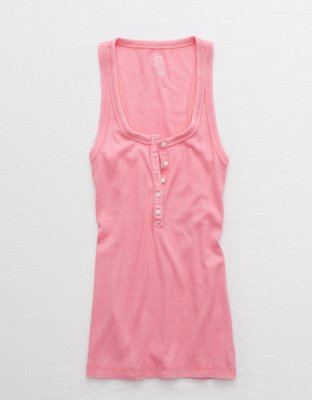 My new favorite laying around on a Sunday morning tank top.
Goes well with jeans and sweats, so it's versatile! 🙂
I am totally in love with this dress from Banana Republic.
I'm not super into animal prints, but this zebra dress is amazing and I can't wait to wear it.
Plus, it's going to be adorable with some pink shoes! 🙂
And after this dress, The Hubster got bored and we left the mall. hahah