We're at the end of April!
I couldn't help myself! haha
I'm linking up with Shay and Sheaffer to talk about what's happening.
[what we're eating]
I fell victim to an Instagram ad and I got my first delivery of Daily Harvest.
I got 7 smoothies in the mail and they are really good.
I don't drink them daily, so I think I'll probably get them every other week or every 3 weeks.
[what i'm reminiscing about]
Our day to day life is mostly back to normal, but we are really missing travel.
We're starting to do it a little bit more, but we had wanted to go to Europe and Alaska and Hawaii and I think those are all on hold for awhile.
Maybe in 2022?
[what i'm loving]
Getting to hang out with the sweetest little 2 year old for a long weekend was so much fun.
I feel sad that we're going to see this little sweetheart less than we have in the past, but really looking forward to seeing her at the beach now!
[what i've been up to]
Who doesn't love vacation margaritas?
Everyone loves them! 🙂
[what i've been dreading]
The Hubster is looking to get a new truck and there is very little I dread more than buying a new car.
I can negotiate virtually any contract at work, but a car? Game over.
Why do we do this? Why don't we either (a) pay the price on the sticker like we do for everything else or (b) just get right to it and not play the game and instead let me just talk to the guy making the decision.
[what i'm working on]
We're trying to figure out what we're getting the moms for Mother's Day.
[what i'm excited about]
We're planning our RV trips for 2021 and I'm getting excited about all the fun places we could be stopping at this summer and fall.
[what i'm watching/reading]
I am super late to the party, but I just started watching The Crown.
I'm loving it!
I do find that it's a show I have to watch (and listen) without being distracted.
If you watched The Crown – did you google everything? I feel like I'm constantly either looking up who the people are or if this was true.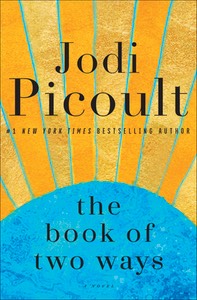 I love me a good Jodi Picoult novel.
I'm looking forward to reading this one!
[what i'm listening to]
I've been feeling Ed Sheeran lately.
He's been playing on repeat in my office lately.
[what i'm wearing]
Shirt | Shorts | Mask | Sandals | Bag
I was on the fence about these shorts until I wore them for the day and they are super duper comfy! I highly recommend them for this summer. And I like that they aren't crazy short.
I've had my flip flops forever and they are just as comfy today as they were the day I got them!
[what i'm looking forward to]
It's almost fishing season again!!
Looking forward to getting back on the water and catching the big one!
[what else is new]
Okay…these espadrilles are coming to my house as we speak.
I mean, they scream summer fun, don't they?