Welcome Friday!
We're happy to have you!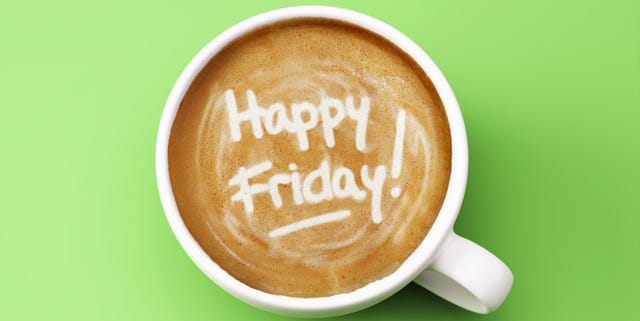 The Hubster and I are going pretty happy people this weekend. We're heading to visit my brother-in-law's family and we get to celebrate our niece's 2nd birthday. We haven't gotten big squeezes from this girl since Christmas, so we are super excited.
We are way last in line because Nana and Grandpa will also be there, so we're totally getting the leftover hugs. But we'll take them!
I'm linking up with Erika and Andrea to share my favorites from the week.
[one]
We got to snuggle a 6 week old sweet baby all last weekend.
And when I say "we", I mean The Hubster held the baby 6+ hours per day.
I mean, she is the cutest and best little thing ever.
He's going to be such a good dad.
Let's assume I'm going to have to fight him to hold our own baby. hahaha
[two]
Is everyone else's neighbor mowing their lawn?
My yard is a total dumpster fire.
I think there are more dandelions than there are blades of grass.
I mean, if you like yellow flowers, you might think our yard looks pretty.
[three]
I decided to buy these Ugg slippers for the warmer weather.
They are super duper comfy.
One problem – they have a little bit of a platform and I have fallen off of them a few times.
The Hubster caught one of the little falls and was like "oh, new feet?"
hahahah
[four]
The Hubster surprised me with a coffee treat the other day.
He must have thought I needed it.
(And on that particular day, I spent about half my day trying to fix the office printer and well, I'm not an IT person. I might have kicked it once. That didn't happen to work.)
[five]
Have you guys seen this?!?!
ADD TO CART IMMEDIATELY.
I need this in my life.
I can't wait until it's not a preorder!
Have a great weekend!