I feel like I've been shopping a bunch online but I haven't shared any of it with you guys.
Come on in and you can see what I'm buying these days.
Everyone has been talking about these Steve Madden wedges.
I thought they looked really cool and that I needed them.
They are way way way too bada** for me.
I know this cardigan is a little bit expensive.
But it feels like a total dream when you're wearing it.
Like, I know that the weather is getting warmer around here (kinda, sorta) but I want to figure out how to wear this all. the. time.
I didn't know I needed this jumpsuit, but when I saw it, it magically appeared in my cart.
It hasn't arrived yet, but I cannot wait until it gets here!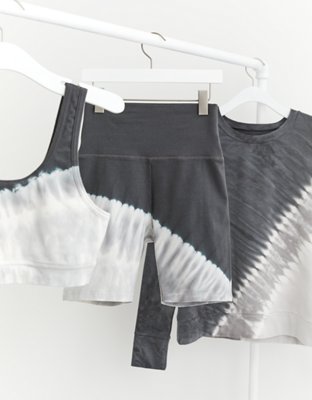 Sports Bra | Sweatshirt | Shorts
You guys know how I love my workout clothes to match right?
I think I talked about it. (if not, I'll recap this random weirdness that I have).
This combo looks super cute and when it was on sale and I had some reward money, I pounced.
I think it should be at the house in the next day or two, so I'll share when I get it!
I just grabbed this green coat for those chilly spring days.
I'm pretty excited to wear it!