Let's talk Thanksgiving 2020.
2020 has been a tough year for everyone.
The Hubster and I haven't been able to travel, see our family and friends, said goodbye to some family members from a distance, went through 2 rounds of IVF, and lost a pregnancy. Through it all, we kind of just said, well that's this year and moved through it.
But missing Thanksgiving with everyone brought me to my knees.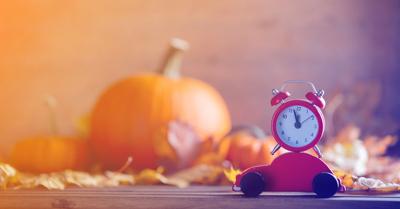 Despite the extensive travel warnings, we had initially planned to visit my in-laws for Thanksgiving. We figured that we hadn't really been going anywhere and they hadn't been going anywhere, so we should have been okay to visit.
A week ago Friday, we were at work and found out that someone we worked with very closely for the week, tested positive for COVID. And so we had to leave work, per our work instructions.
So our travel plans went out the window and instead we headed out to get COVID tests.
Getting a COVID test is very difficult – it's like Black Friday shopping. You have to get there early, wait in line, and hope they have enough tests for the people who got in line early!
I figured since we didn't know how long we would be in the car, I made us some coffee in my adorable new travel mug for the wait.
Now that we had our tests, we were advised to quarantine until we got our results.
Since the weather was nice and we couldn't go anywhere, we decided it was time to put away our outside furniture.
This makes our patio look so sad.
We did a little bit of working from home – I made myself a little work space. It used to by my craft table and I realized I wasn't doing crafts.
But why didn't I do this in March?!?!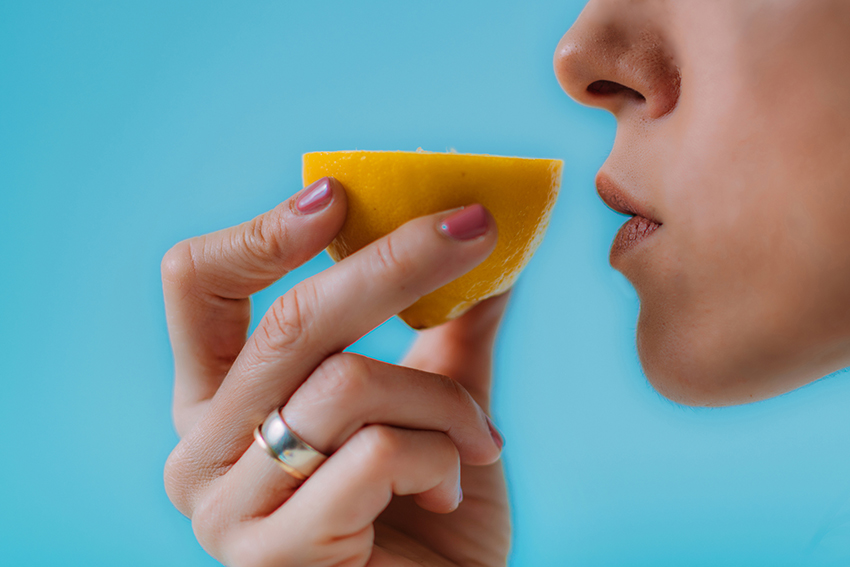 And then we realized that I couldn't smell or taste.
I felt fine otherwise.
When the nurse called with our COVID tests, we were both negative.
But she told me that since I couldn't smell or taste, that I should start to quarantine and not go anywhere for 10 days from my first symptom.
I kept trying to taste and smell.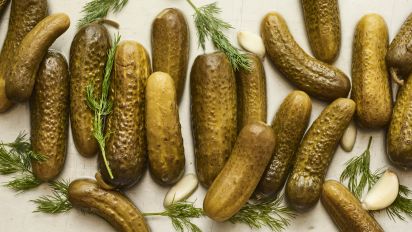 You guys, I ate dill pickles and followed it up with Sour Patch Kids.
Nothing.
Zip.
Zero taste.
Also gross.
My sister-in-law makes cranberry chocolate chip scones every Thanksgiving morning and we all watch the Macy's Parade.
Since it was just the 2 of us, I thought I would make cranberry orange muffin tops.
The bottoms got a little toasty.
But since I couldn't taste it, I figured, eh, who cares! hahahaha
Thanksgiving morning looked a little different – it was my in-laws on Facetime.
But I'm so happy we got to hang with them in the morning.
My Similar Jammies | The Hubster's Similar Jammies
We all got Christmas jammies to match and wore them all day together!
I think the Facetime picture is too small for you to see them in their jammies.
The Hubster was super excited to smoke a turkey!
My Thanksgiving plate.
Now, I really couldn't taste this at all.
Like zero.
The Hubster told me that my cranberries got a little too tart but since I made it without tasting, whoops!
Also, yes, I hate my food touching.
We had been inside for about a week at this point.
Clearly we'd kind of lost it.
hahahaha
I decided that since we were going to be home for a few more days, I would take my time and slowly get our decorations up.
This is one of my most favorite sights of the year!!
We typically have 2 trees in our house and last year, I threw one tree out. It was over 10 years old and we just needed something new.
This is our old main tree and for some reason, I couldn't get it to work properly and there was a giant section on the bottom that wasn't lighting up. So I had to call in The Hubster.
My suggestion was to either turn the bad section to the back.
The Hubster did not like that suggestion and basically spent 30 minutes troubleshooting the wires and looking at the circuits.
He finally caved and told me without the supplies, he couldn't do too much.
So I turned the tree to the tree and got our my vacuum so I could get all the little needles that fell off.
I accidentally bumped the tree stand and no joke…the lights came back on.
I laughed.
The Hubster shook his head and walked away.
hahahaha
The rest of our weekend was low key – we just hung out at home.
And on Sunday – my taste came back!!!
Wahoo!!
It was a super weird Thanskgiving for us but we were happy to be together.