I've kind of talked about this, but I was obsessed with basketball when I was a kid.
Like I lived and breathed basketball.
I didn't have boy band posters in my room when I was 10…I had large life sized posters of Michael Jordan, Larry Johnson, and the Dream Team.
No joke.
I finally got a chance to watch The Last Dance and I'm here with all my thoughts.
No joke – this gave me all the feels of being 10 again when I saw this! 🙂
Michael Jordan is the greatest basketball player of all time.
He just is.
But I have questions.
Why are your eyes so bloodshot?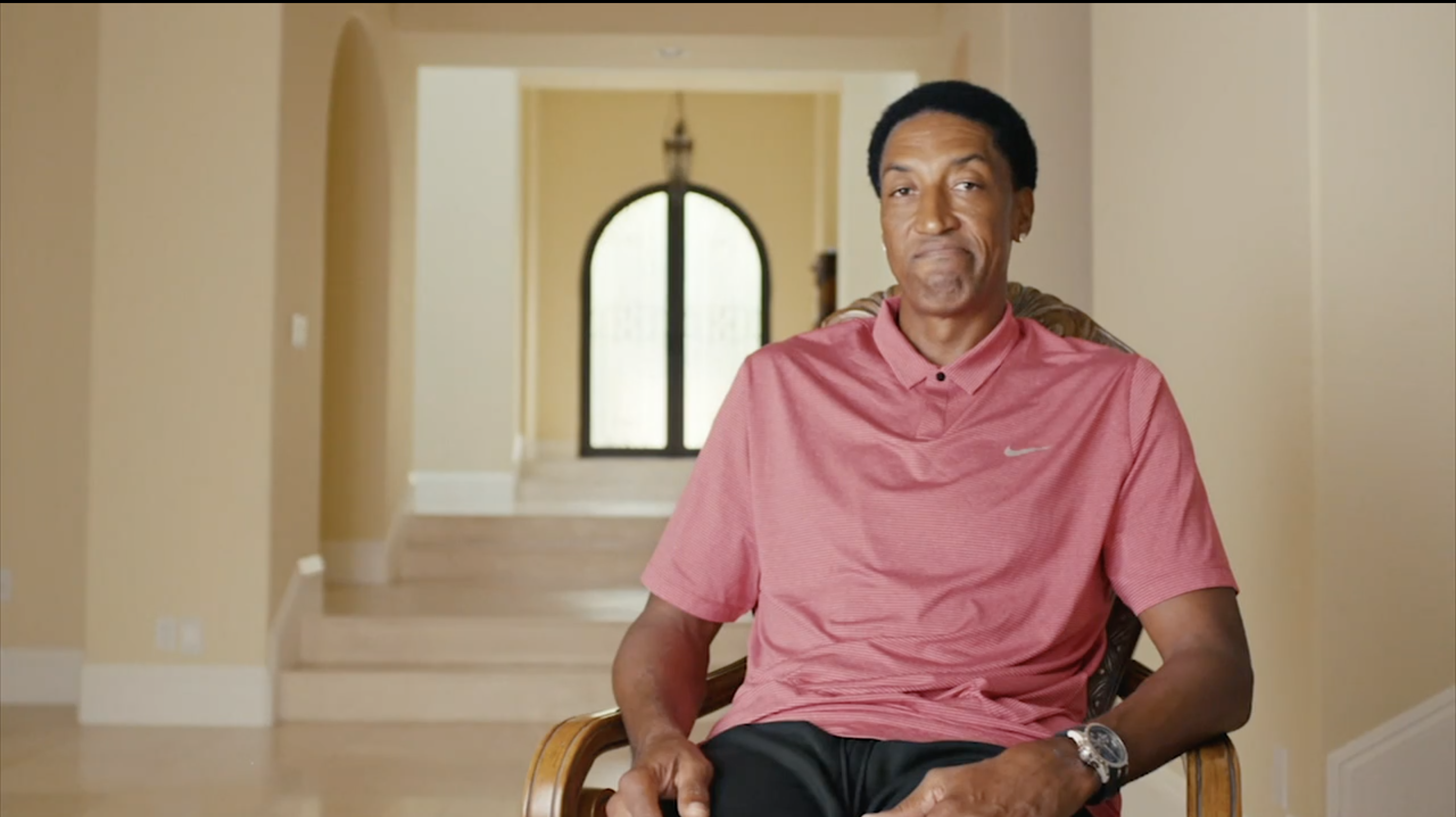 Why does Scottie Pippen not have any furniture?
His house is weirdly empty.
I'm also shocked by how underpaid he was during the last championship run.
Dennis Rodman is one of my favorite players.
I know he's kind of strange and does some weird stuff (you know, like hang out with a North Korean dictator.)
But when I was playing, I was this same height.
In 6th grade.
I was the tallest girl in 6th grade and played forward.
I've just stayed this height for the rest of my life and not conducive to playing forward.
But at the time, I watched how great of a rebounder Dennis Rodman was and really tried to be like him.
Clearly my hair is still it's natural-ish color and I don't leave my job to go for trips to Vegas in the middle of the day, but you know. Details. 😉
I need a Phil Jackson to motivate and calm me in my every day life.
hahahaha
Overall, I loved this documentary and I'm so glad it was on Netflix for me to watch! 🙂