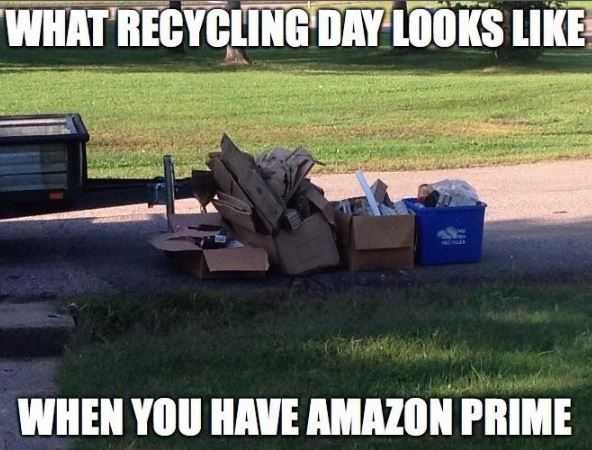 Being cooped up at home means that I just shop on Amazon all. day. long.
Quite honestly, it's not even Amazon.
It's just online shopping.
But let's talk about what I've gotten from Amazon!
My niece is learning how to write her name during home school and I decided that she needed the right tools.
What better way to learn how to write your name than with a Unicorn Notebook and Pen Set?
I can't think of one.
I needed a cute birthday present for my mother-in-law and these ballet flats to fit the bill!
No joke, I read on Us Weekly that this tank top was going to blow my mind.
Of course I bought it.
It's super cute.
But since it's still kind of cold here (and I'm wearing sweatpants still), I haven't had anywhere to test it out on.
Now that we're home and cleaning/organizing some stuff, I realized it was time to buy a label maker.
Okay, we'll be honest.
I just wanted a label maker.
Cleaning was just an excuse.
I'll be totally honest here…this top is really cute and soft, but it wasn't totally what I was thinking.
I expected it to be like the Lou & Grey stuff and it's not quite that soft.
It's still pretty good, though.
No, I didn't need this cardigan.
And I'm not sure how it ended up in my cart and delivered to my house.
Our shower squeegee thing was so gross and barely even doing anything.
This one is working amazing!
When you need packing tape, there's no reason to buy just 1 roll…I'm a believer in bulk buying!
I realized that I have bracelets all over my dresser and they really needed to be organized in a better way.
This bracelet stand is perfect!
The Hubster was doing some kind of electrical work at the house and when it abruptly went out, my giant plug/usb got blown.
So I got this one and hopefully it'll work just fine.
What have you guys been buying?