Hi from Nashville!
I'm linking up with Erika, Narci, and Andrea to share my favorite things this week.
[one]
I was trying to get into our local town Facebook page and I didn't realize that animal trafficking was a real problem and that I had to agree not to do it.
I know I live in a more rural area.
I also must not have fully integrated myself into the local culture if I didn't realize that was a thing around here.
[two]
The Hubster was gifted a succulent for Christmas from our niece and let's just say…it's still alive.
2 months later.
Now he hasn't paid it one bit of attention.
But I have watered it and made sure that it was in the sunlight.
I would say this should be celebrated.
My last record for keeping a plant alive was 3 weeks.
[three]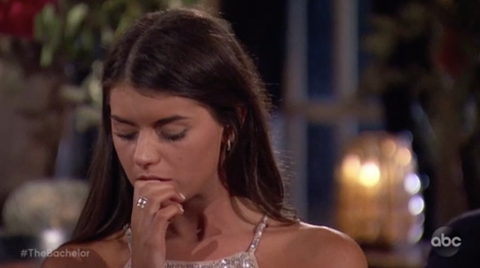 Can I just say that I love how Madison has been true to herself through the Bachelor?!?
I admire that she's saving herself for her husband.
I also am giving a little bit of side eye because what did you think was going to happen when you got on this show?!? It's not season 1 and you shouldn't be surprised that the Bachelor is enjoying himself in the fantasy suites.
[four]
When I was growing up, I used to spend Mardi Gras at my friend's house.
I have no idea why I spent it with them. It's not a holiday we would usually celebrate.
Every Mardi Gras, Mrs. G would make mini donuts and let us shake powdered sugar on them in white paper bags. And then she would tell us that it's one last treat we could have before Lent.
Mrs. G has spent the last 10 Mardi Gras in heaven with one of her sons and I haven't seen my friend in quite a few years.
But every year on Mardi Gras, I eat a donut and remember sitting in the G's kitchen making donuts with them.
[five]
The Hubster built himself a new computer last weekend and when he was looking for something, we realized that Manhattan is spelled wrong in Bing.
MANHATTAN
You know, the place where Times Square, the Empire State Building, and most of the famous NYC stuff lives.
Maybe someone should spell check a teensy bit better.