We made it to the weekend again!
Wahoo!
I'm heading to my cousin's baby shower this weekend and am looking forward to all the yummy shower food and seeing some aunts and cousins that I haven't seen in a long time.
I'm linking up with Erika, Narci, and Andrea to share my favorite things this week!
[one]
What's more fun than drinking coffee out of my Luke's mug and eating a chocolate chip muffie?
Nothing.
I love starting my day this way!
[two]
The Hubster and I were out to dinner one night this week and our server was the daughter of one of our former co-worker.
We haven't seen her in about 5 years.
She's all grown up and beautiful and a lovely teenager.
It was so amazing to see her and hear how she's doing.
When the co-worker no longer worked with us, we lost touch with the family. It was really sad because we spent holidays together, celebrated birthdays, and just visited with each other for no reason at all. We lived a block away and spent many many Sunday nights eating dinner and hanging out.
After the co-worker left the company, they moved and we haven't seen them since.
We always hoped they were doing well and wished that we hadn't have lost touch.
Seeing her just made my heart so happy.
[three]
I was buying a book for a baby shower gift and stumbled on this Baby Sitters Club book.
I read every single one of those books over and over and over.
I tried to start my own baby sitters club. (It was not successful. It was my first business failure.)
While I think the graphic novel thing is a little weird, I love that an entire new generation of kids get to enjoy these books.
Now I need to figure out where my parents stashed my Sweet Valley High books…
[four]
I'm always looking for new fun accessories and this red purse is going to be so very cute for Christmastime!
And at $14.95, if I don't like it for more than this year, I won't feel too bad about it!
[five]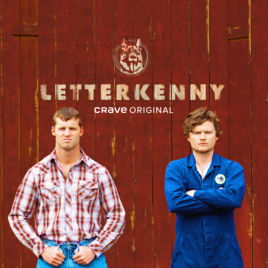 The Hubster and I started watching Letterkenny and I have to say, it's hilarious.
It's not for everyone.
The humor is interesting and they drop the f-bomb all the time.
If you like sarcastic, weird humor, you'll love it. It's on Hulu.
It reminds me of college.  I went to college with a bunch of Canadians and this show reminds me of their humor and accent.  It takes me back a few years for sure.
Otherwise, I do not recommend it. haha