For many years, I was hesitant to hop on the Lilly Pulitzer train.
I mean their patterns are so bright and I wasn't really sure if it was "me" or not. Some of the pieces were kind of expensive.
I eased myself into the Lilly family by buying some shorts and wearing them every once in awhile.
But now, let me tell you – it's totally me and I'm now super addicted.
I was doing some online shopping and I'll show you what got added to my cart!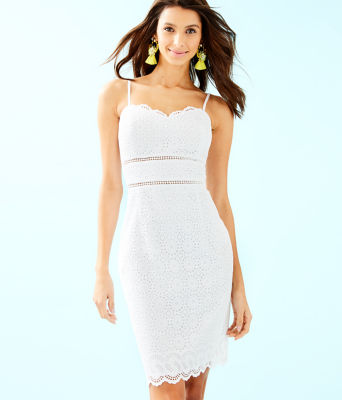 If you're a bride-to-be, this Jaida dress would be amazing for your rehearsal!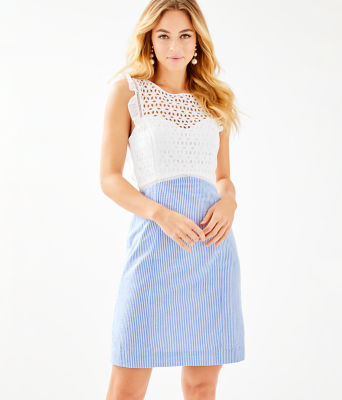 I wanted this Maya Shift Dress to be my Easter dress, but the weather was so cold, there's no way I was going to be able to pull it off.
It also comes in pink stripes and I think any spring or summer event would be perfect for this dress.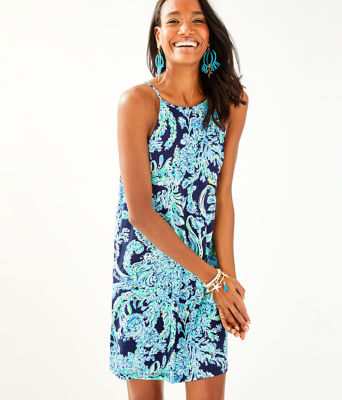 This Margo Swing Dress would be perfect for a date night out.
I'm totally imagining me wearing this with navy wedges and a coordinating mojito. 🙂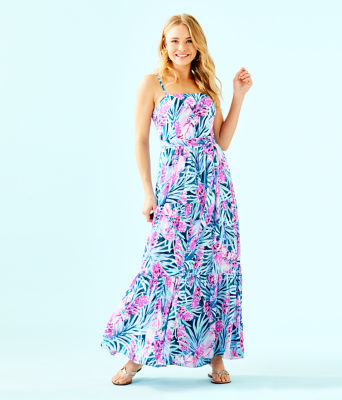 I can't get enough of this print (Mr. Peacock Blue Tweethearts) and I think I need all the dresses in this pattern.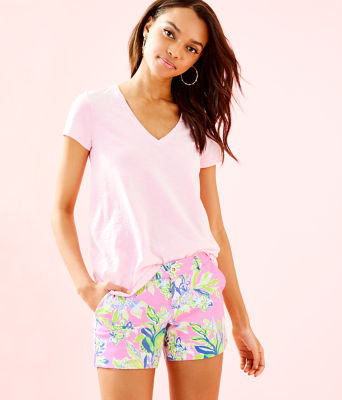 I love the Lilly shorts. Now that I have 2 pairs, I can confidently tell you that they are super comfortable and hold up to washing.
I line dry mine, but they bounce back with a quick iron!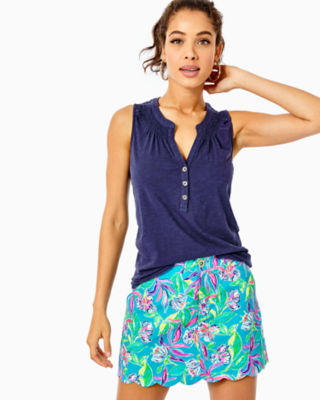 I'm pretty excited to wear this Sleeveless Essie Top. I think it'll go perfect with the shorts for a fun summer day out!
Let me know what your favorite Lilly things are! I can't wait to hear and explore all the fun new stuff! 🙂