Fri-Yay! 🙂
I'm linking up with Erika, Narci, and Andrea to share my favorite things this week.
[one]
I mean…Archie is so adorable!
I wish we were friends with Harry and Meghan so I could go over and just snuggle the little cutie!
[two]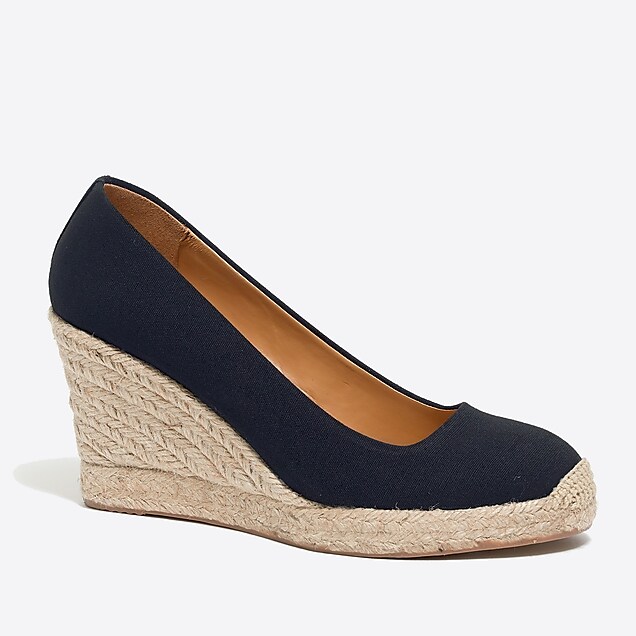 These J Crew Factory wedges are pretty much the most comfortable wedge you'll wear all summer!
There's often 40-50% off sales so you can get them for quite a steal!!
[three]
Have you guys heard of Anna Delvey?
I read her story the other day and it's cuh-razy.
Like I can't believe she did this.
If you have some time to read the article, it's really amazing she was able to pull this kind of con off.
It's kind of catch me if you can like.
[four]
I was at a 5th grade career discovery day yesterday and it was really fun to talk to all the kids about what I do every day.
It was also exhausting – 350 10 year olds is a lot of kids.
Kudos and all the love to any teacher out there.
#theyneverstoppedtalking
#mybrainhurt
It was really interesting to hear what these kids want to do with their lives. 50% wanted to be a veterinarian/zoologist/horse trainer. 50% of the boys wanted to be some kind of professional athlete. And there was one girl who wanted to be something I've never heard of but it was a profession that was invented in 1910 and isn't allowed in the US but she's going to go to Europe and learn and bring it to the US.
That girl is going places.
Also…we are old.
[five]
The truest statement about marriage I have every seen.
hahahahahaha
Have a great weekend and Happy Mother's Day! 🙂