It's my last post of our Louisville trip!
If you're sick of our travel, come on back tomorrow! 😉 Otherwise, come on in!
Claire (in the middle above) found the Kentucky Bourbon Boys and this was the best thing we could have ever done.
A driver in a cool van comes to pick you up, takes you to a bunch of distilleries, and brings you back home at the end.
Total win for everyone!
Our first stop was at Preservation.
It's a boutique distillery that was started by a woman who was in a wine family. She decided to start a distillery and it was so cool. We really enjoyed it.
We ended up buying the Rare Perfection whiskey and I think it's The Hubster's favorite whiskey of all time.
He raves about it to everyone!
Also…the caramel popcorn was super super good! 🙂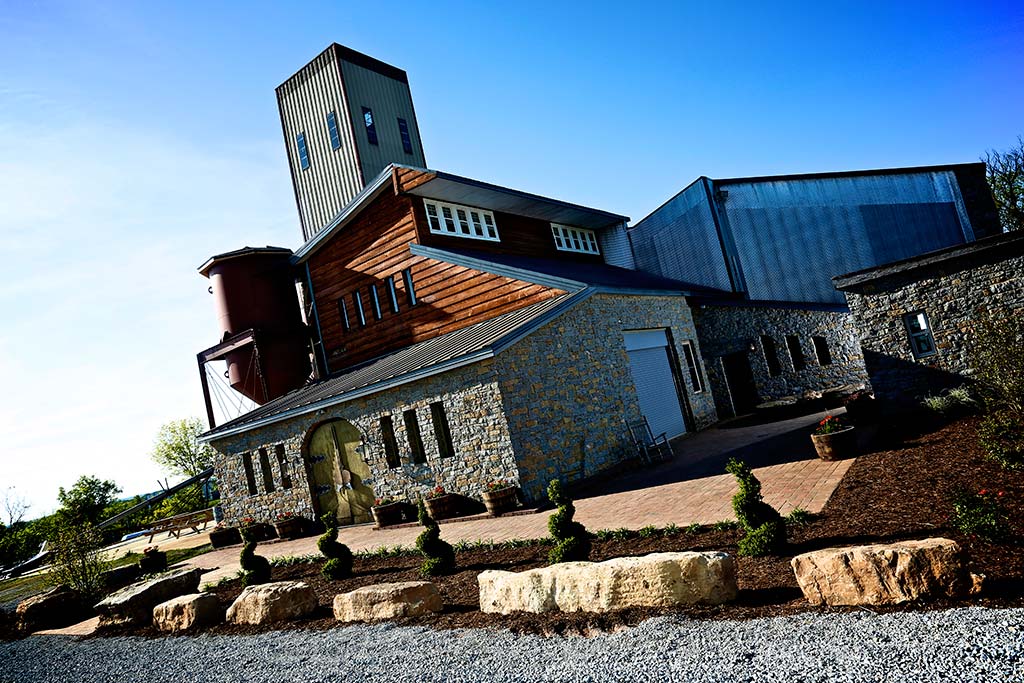 Our next stop was Willett Distillery.
I took zero pictures 😦 but I did buy a cute bourbon sweatshirt that I plan to wear all fall and winter! It's so cozy!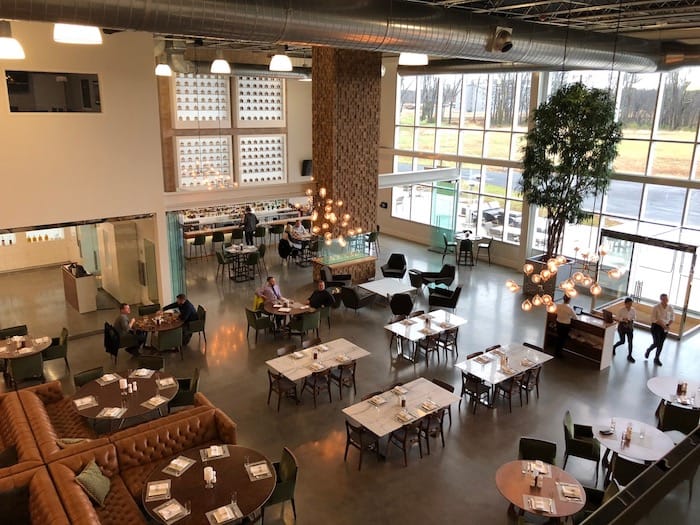 We stopped for lunch at Bardstown Bourbon Company.
They had such a cute cafeteria and their food was so tasty!
It was the perfect lunch spot.
After lunch we took a ride to Barton 1792 Distillery.
I'll be honest – we didn't love it.
It might have been because we did our tasting outside and it felt like a million degrees and we were melting.
I did get this picture of us that I thought was cute but really makes us look like we have a million chins. hahahahaha
We ended our day at Limestone Branch Distillery.
We really enjoyed our time there.
We got to meet the dog that's on all of the commercials and marketing materials! She is a beautiful dog and we love petting her!
We also got to meet the head distiller…we didn't realize who he was an asked him where a garbage can was to throw out some trash. He just took it from us. We felt kind of dumb after we realized who he was. haha
A Bloody Mary with whiskey and a bacon salt rimmed glass? Delish!
Our super fun day ended with some pizza and bed!
We checked out of our hotel and headed to Indiana.
It's over the river and Claire and Tony had never been to Indiana and it was on of the states they wanted to cross of their bucket list because it was so close.
We ended up at the place that Lewis and Clark started their adventure.
Now I have lots of questions.
How did they know where to meet? They had only met like one time before this, so how did they remember what the other one looked like? What if their directions were off by a little bit? Would this whole expedition never have happened? What if it was supposed to be Lewis and Smith but Clark was the guy there?
So. many. questions.
And there is the end of our trip.
We had so much fun and we're ready for our next adventure!