This month's favorite thing is The Office.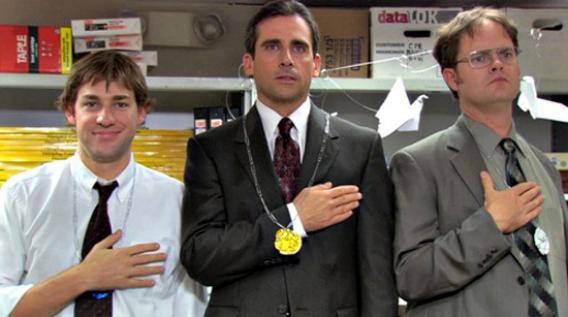 I can't stop watching it.
I can't stop laughing.
I know that not everyone likes this show.
(Mom, I'm looking at you!)
We watched The Office when it aired originally on tv. And the next morning I would talk to all my work friends about it. We would laugh all day about the episode.
This was before DVR and On Demand and binging and I'm so old!
It's on repeat on Comedy Central over here and we pretty much watch it every night.
Yes.
I love Jim and Pam.
I was so happy they got together.
I love love love the wedding episode.
I might be biased because it was filmed in Niagara Falls and all the places I saw growing up were on tv!
Side note: my babysitter and former neighbor was a producer on the show! She was even in an episode!!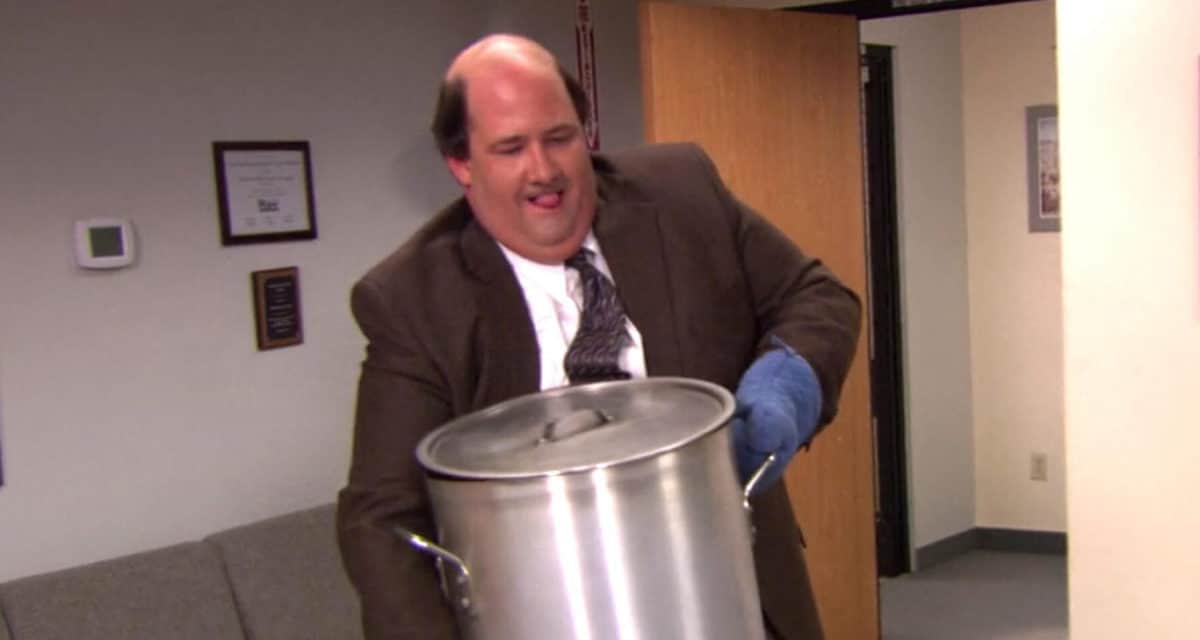 I think every episode is my favorite.
I mean, Kevin and the chili.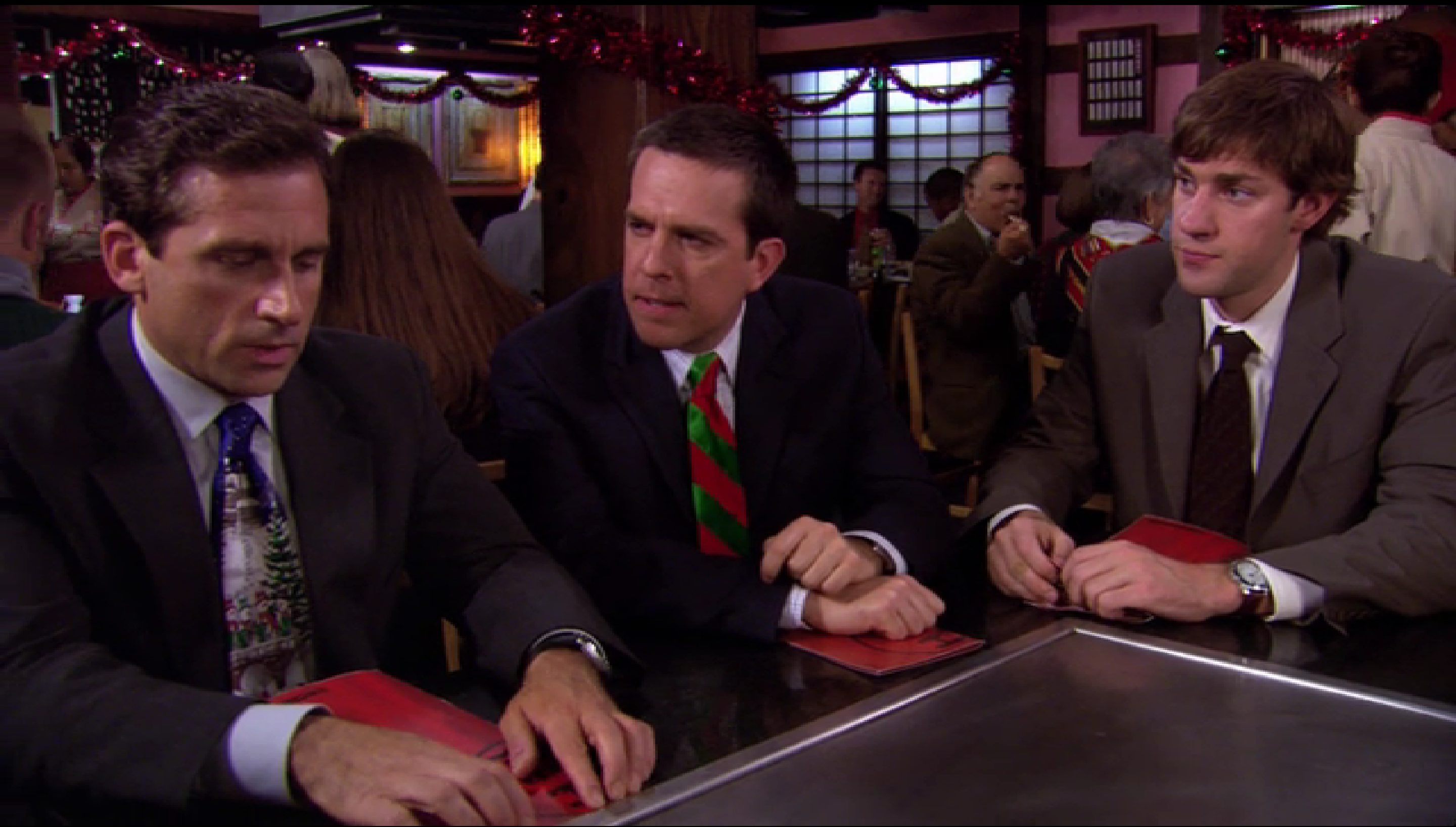 The Hubster knows that I find Benihana Christmas to be one my favorites of all times and doesn't even look at me sideways when I laugh uncontrollably.
If you're a fan of The Office – tell me what your favorite part is!
And if you're not a fan, let me know what your favorite show is!