Every third Tuesday, I  link up with  Fancy Ashley and Erika for Tuesday Talk.
Today let's talk about the new show in my life – Bridgerton.
First of all, Julie Andrews is Lady Whistledown and I could not love her any more than I already do.
I mean, Mary Poppins was my on repeat movie as a kid.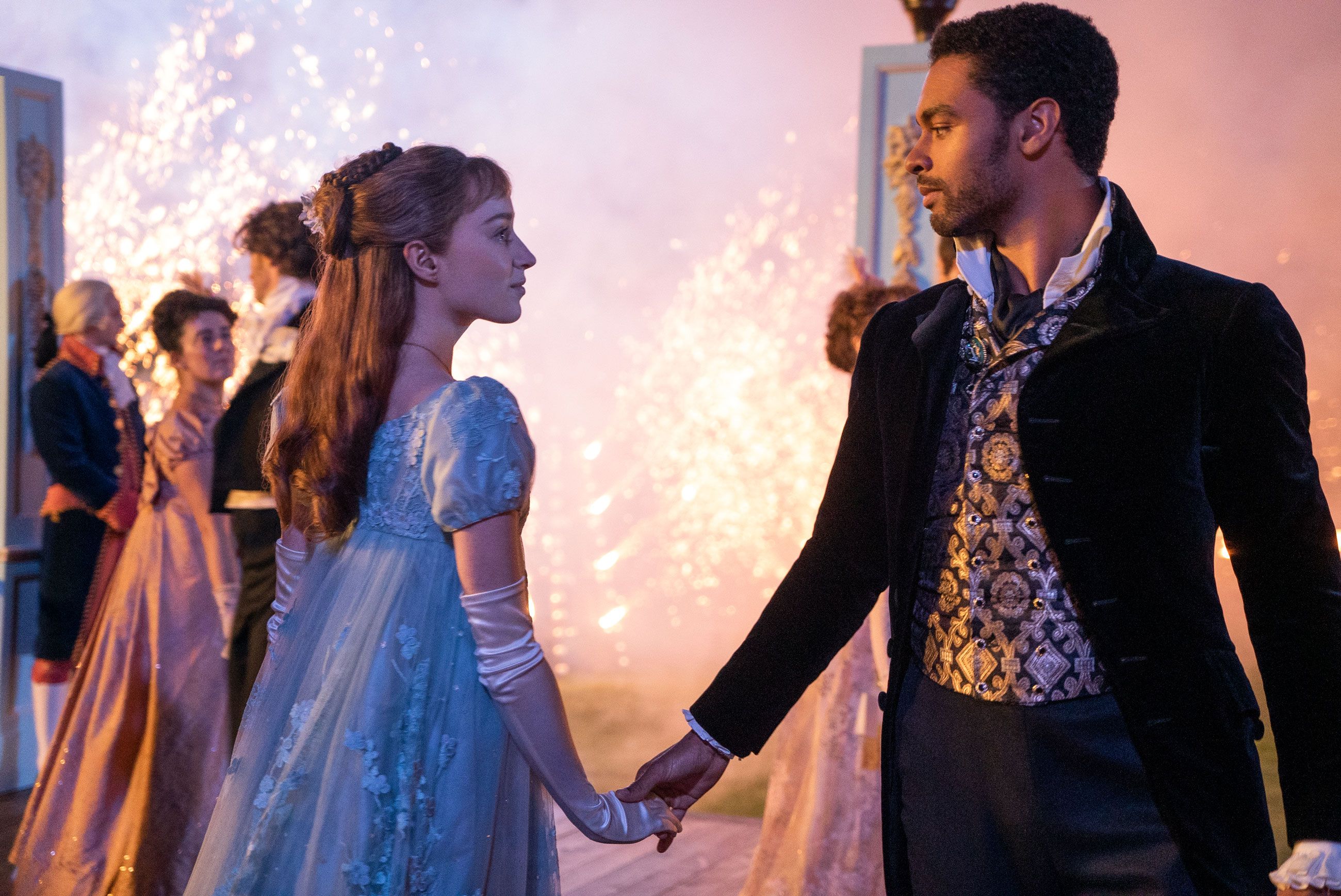 I usually hate period pieces.
I avoid them at all costs.
I don't read them. I don't like watching them.
I made one exception for Wuthering Heights because Tom Hardy.
But I thought I'd give Bridgerton a try.
The costumes are so amazing.
And can we talk about the Queen's wigs because I would like very much to have new giant hair every day.
I mean, who doesn't love Simon?
Eloise, Penelope, and Lady Danbury are some of my favorites too. All their funny conversations.
THE MUSIC!
I was like why does this music seem familiar?
Oh, it's Taylor Swift, Ariana Grande, and Shawn Mendes.
LOVE LOVE LOVE IT!
Okay – tell me your favorite parts!!