I'm linking up with Fall into Life today for Growing in Gratitude. We're talking about the 5 things we were most grateful for last month.
[one]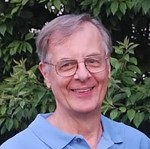 A lifelong family friend of the family and engineering mentor to The Hubster passed away suddenly on Thursday. We are all heartbroken that the world lost such a great man.
Anyone who knew Ron would know that he was incredibly faithful, patient, loving, and an all around lovely person. We will miss him dearly.
I am grateful that we had him in our lives.
[two]
My brother-in-law had a heath scare recently (it's not been the easiest of weeks) and we are so incredibly grateful that it was just that…a scare.
He's home and back to normal and we couldn't be happier.
[three]
The Hubster and I had a really fun trip to Colorado.
We reminisced about when he lived there, ate some amazing food, and enjoyed the time together.
[four]
I'm grateful that my in-law's make this mustard sauce because I'm not sure I can eat corned beef and cabbage without it. hehe
[five]
I'm grateful for this amazing sweater that I got on Amazon.
In fact, I love it so much that I have it in a camel color too! 🙂